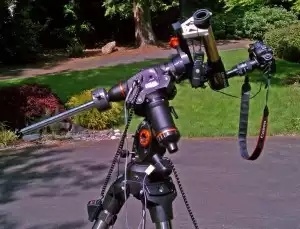 Come and join us April 22, 2014 at SciWorks at 7:30.
Fundamentals of Digital Single Lens Reflex Astrophotography
Our April speaker will be Paul Patterson from the Greensboro Astronomy Club. He will present methods and essential tools needed for DSLR astrophotography. Paul will show simple, low-cost ways of acquiring astro-photos of the night sky using cameras and camera-telescope combinations. As each method is explained, he will note any additional accessories required for successful imaging.