Forsyth Astronomical Society held a public outreach at Pilot Mt. State Park, NC to view the partial solar eclipse on October 23, 2014. About 250 people traveled to the parking lot at the top of the knob to view one of the wonders of our solar system.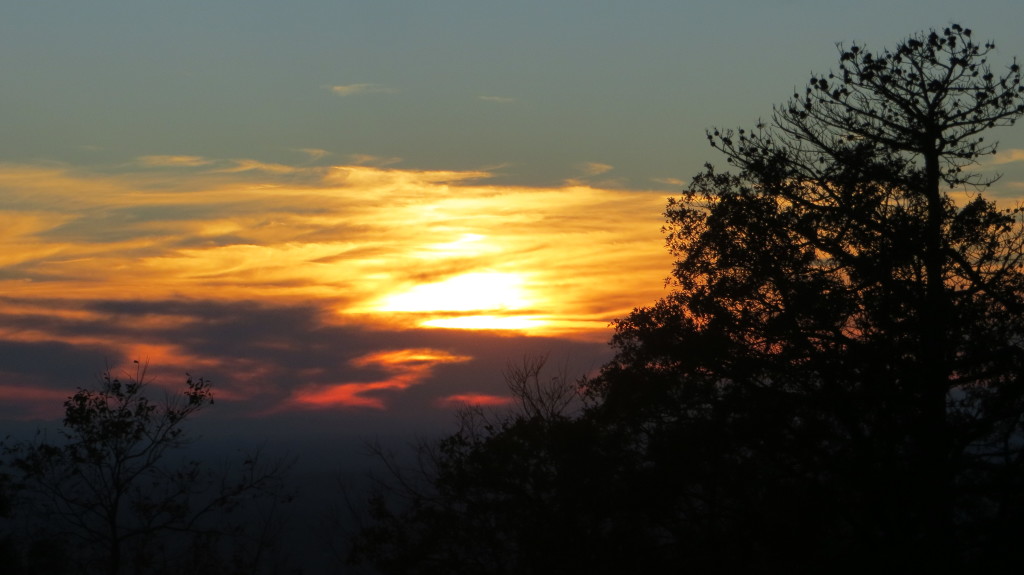 Ten club members setup six solar observing scopes, handed out solar glasses, and provided other cool devices so all could enjoy a great view. There were people from four countries and all over the North Carolina Triad.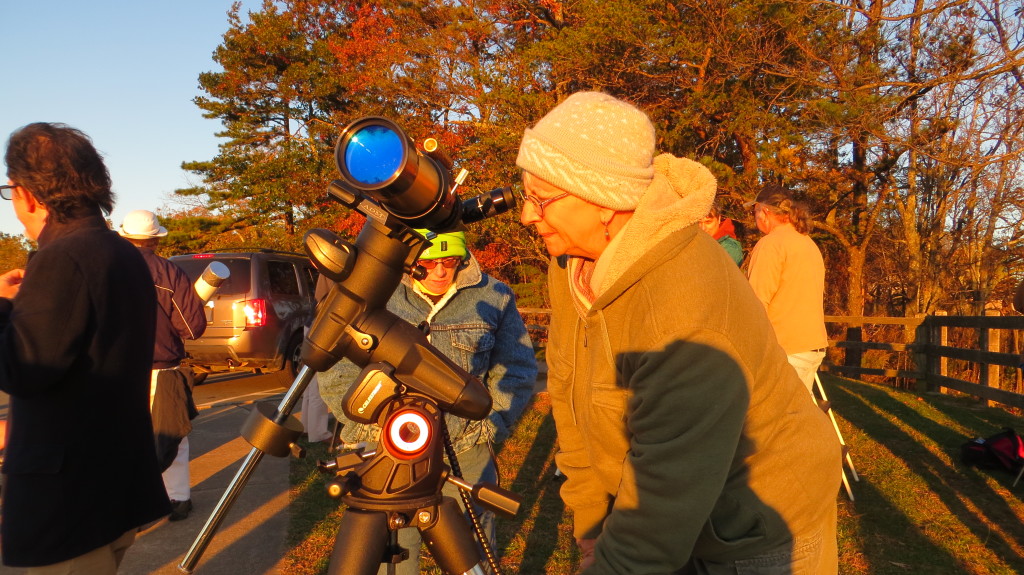 The Winston-Salem Journal's Lauren Carroll was there taking great pictures check them out or here.
Club member Sean took a group of pictures and posted them to Facebook.
Below are pictures by Chip
This slideshow requires JavaScript.
Nice picture by Bruce T.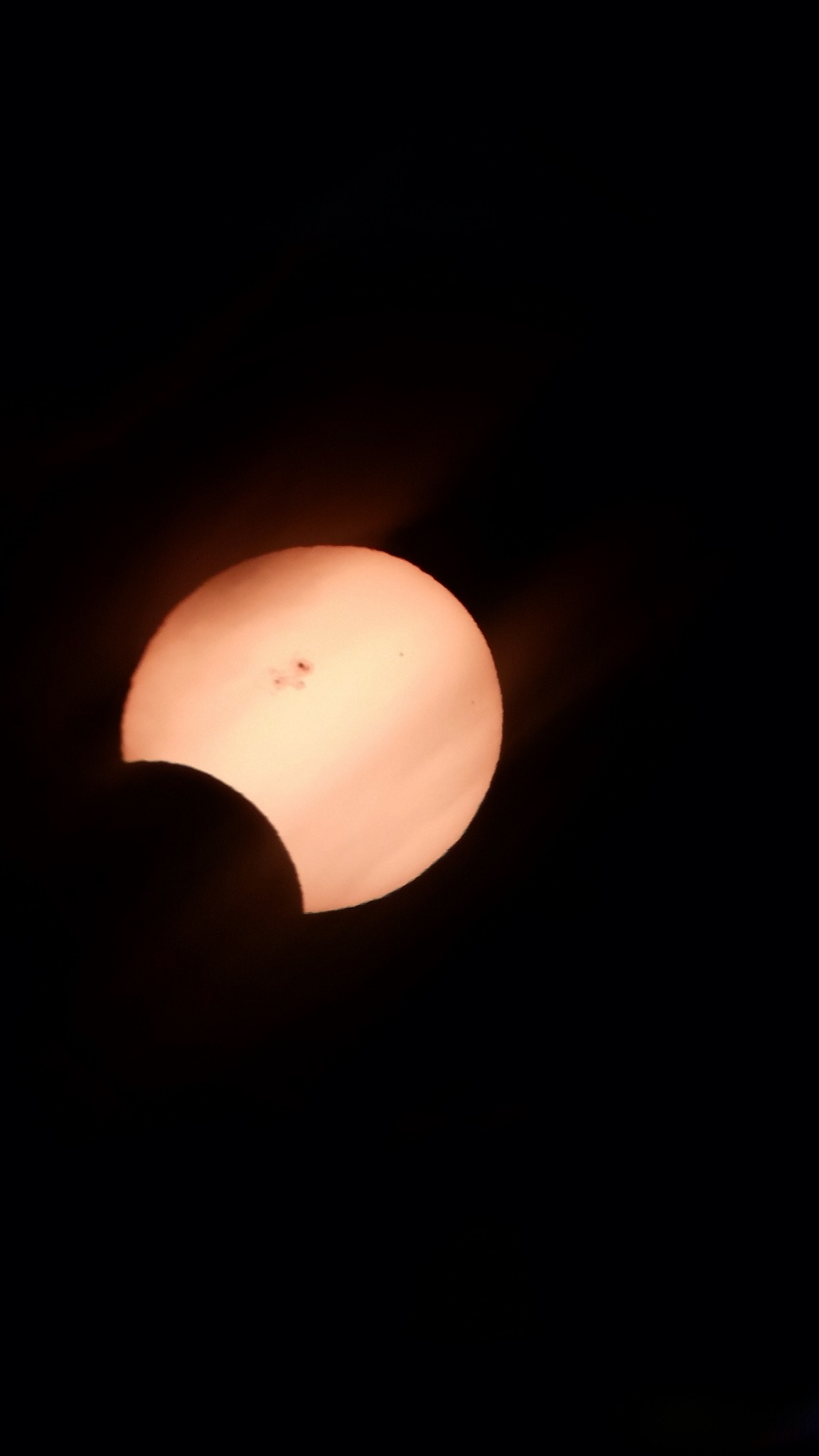 Please email us any other pictures or links anyone would care to post to fas@fas37.org