The Young Astronomers Newsletter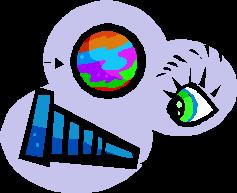 The Young Astronomers Newsletter Volume 24 Number 12 December 2016
By Bob Patsiga
In this month's edition of the newsletter Bob discusses:
Now that we have finally received the massive amounts of data sent back to Earth collected in its passes near Pluto. What is NASA now doing with the New Horizons probe to prep it for its extended mission on into the Kuiper Belt?
Updates on the joint European and Russian Space Agency's  ExoMars mission.
Bob stirs the curiosity with a synopsis of The Sloan Digital Sky Survey.
Galaxy collisions and the new information that is leading us to believe our own Milky Way is guilty of cannibalizing from its neighbors in collisions past.
The dangers of long-term space travel and how that's relative to our future goals of space exploration.
Astronomical Birthdays in December.
Celestial happenings during the month.
Fun Facts and a word search.