Update 6/10: It looks like we are finally getting the weather to cooperate. Tomorrow evening's observation for Sciworks is a resounding GO!!!. Come on out and enjoy an evening under the stars. With VERY mild conditions, almost summer like, you can defiantly forget the jackets but be sure to bring the bug spray. Hope to see you all there!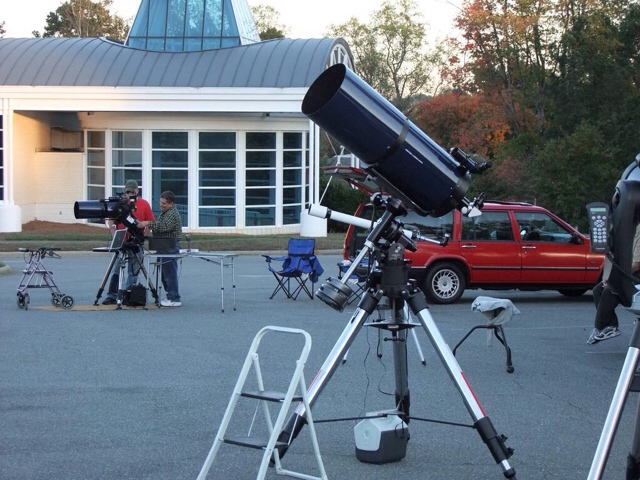 The Forsyth Astronomical Society will be hosting a public observation at Sciworks in Winston Salem on Saturday June the 11th.  Night sky treats for this observation will include the planets Mars, Jupiter and Saturn, the Moon, several star clusters, double stars and possibly some galaxies in the larger scopes.
As per typical, there will be solar observing in the afternoon leading up to sunset which is at 8:38 PM. We will shift to dark sky targets as they become available. The observation will continue to as late as 11 pm or until conditions are unfavorable or interest wains. There will be a final weather call made on Friday. This post and the club's Facebook page will have updates for that weather call. You can also call Sciworks after 5 PM on Friday at (336) 767-6730 to receive the update via automated message.
Hope to see you there.