UPDATE!!!!!: Due to adverse weather conditions the observation event for Sciworks on Oct 8th has been cancelled. Our next public events, our annual telescope buyers workshop and an Observation atop Pilot Mountain will be held on Nov 19. More details will come as the date nears.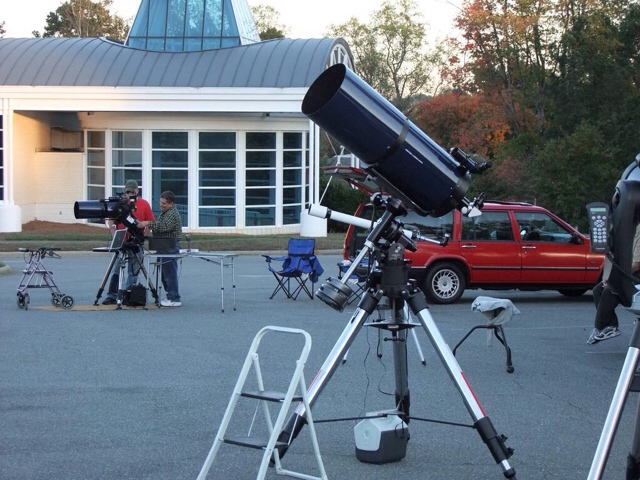 Weather permitting the Forsyth Astronomical Society will be hosting a public observation at Sciworks in Winston Salem on Saturday October the 8th.  Night sky treats for this observation will include the planets Mars and Saturn early in the evening, the Moon, several star clusters, double stars and you may catch a faint image of a galaxy in some of the larger scopes.
As per typical, there will be solar observing in the afternoon leading up to sunset which is at 6:54 PM. We will shift to dark sky targets as they become available. The observation will continue to as late as 11 pm, until conditions are unfavorable or interest wains. A jacket might be wise as the temps at night are getting cooler.
There will be a final weather call made on Friday. This post and the club's Facebook page will have updates for that weather call. You can also call Sciworks after 5 PM on Friday at (336) 767-6730 to receive the update via automated message. Click on either image for directions to Sciworks.
Hope to see you there.